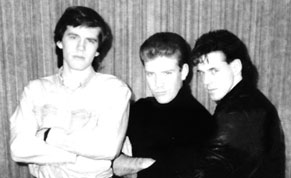 Formed in New York in 1989, electronic pop-rock band Declaration's initial years were spent developing a distinctive sound, while performing at various locales throughout New York State and being broadcast on college radio stations.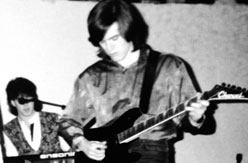 In 1991, the band was selected as the centerpiece act to be represented by RANA International Music Group. This relationship led to a debut EP on ChrisMarie records, which brought about substantial radio play in southern Europe in 1992. This success resulted in the recording of a two song promotional video for distribution to RAI Television and various media outlets in 1993.
When a press conference and negotiated record deal with a major European label fell through in 1993, Declaration went on hiatus for several years, until the first CD release, EP Digital Exposure, was published in early 2003. Intended as a mere tribute to its previous success, featured song When Push Comes to Shove proved to be one of the most downloaded titles in its genre the month of its release, as it garnered radio play in North America and appeared on various compilation albums. This propelled Declaration to complete the follow up full length CD, Divine Design, released in late 2003. Containing remastered selections from Digital Exposure, in addition to several new works, the album proved to be an acclaimed success on then-fledgling internet radio. The popularity of Divine Design proffered the chance for additional live performances, including a Caribbean tour in 2004 that was highlighted by the opportunity to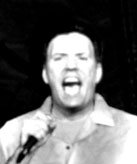 open on stage for two highly noted acts with major label credentials. Expectation, Declaration's second full length CD published in 2008, was a follow-up to the 2004 exclusively Caribbean release Maho Beach and includes several songs that were first introduced during the Caribbean tour.
Declaration's latest album, 2014's Show Me the Way, includes for the first time on CD European radio successes Just a Matter of Time and Watercolor Winter, as well as several new titles. This full-length album is enhanced via additional production by Brian Hazard, well-regarded sonic expert and founder of Color Theory.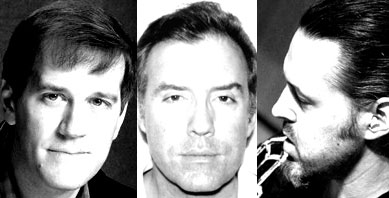 Declaration is comprised of founding member and vocalist
Thomas A. Hughes, guitarist Jean-Claude Amitie,
and keyboardist Michael P. Sorrentino.